Investiture Ceremony 2019
Leadership is the capacity to translate vision into reality.
Warren Benner
The eagerly awaited Investiture Ceremony of Saint John's Academy for the academic session 2019 – 20 was held on 4th May 2019.
There was an aura of expectancy as the beaming faces of the selected student Council Members welcomed the gathering. The ceremony was held at Mitchell Memorial Hall. The function commenced by seeking God's blessings in prayer followed by the handing of the badges to the newly elected Council Members. The newly appointed Head Boy and Head Girl for the session are Saksham Rastogi and Ishita Singh respectively while Kumar Shashank has been appointed as the Sports Captain. The Director Mr. C.V Innes blessed and congratulated the newly appointed members and handed over the badges to them as a mark of responsible leadership.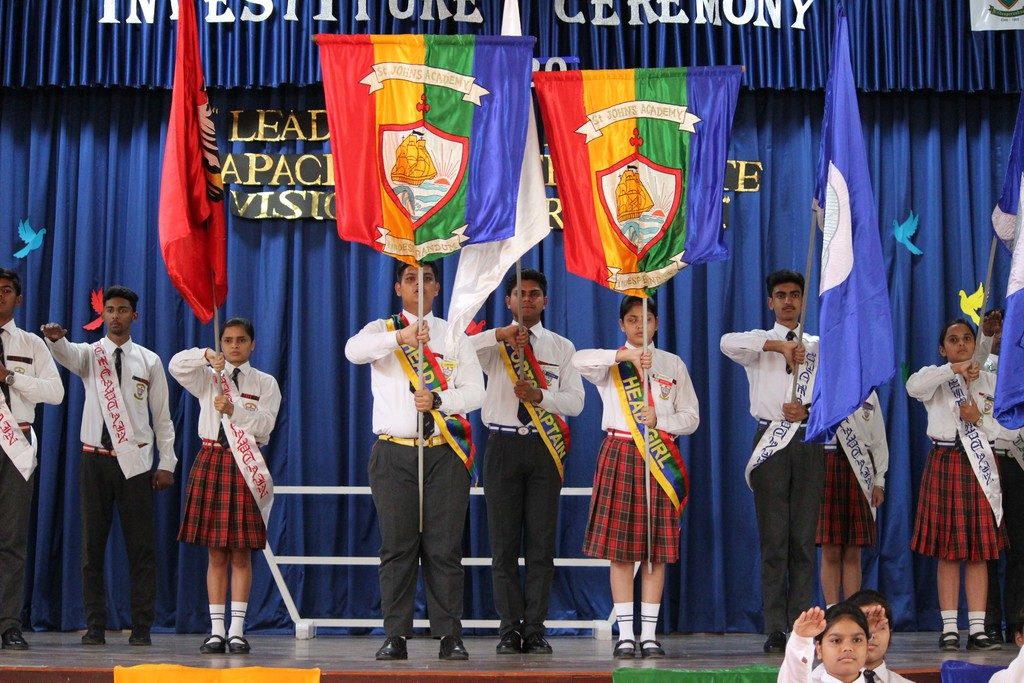 The Head Boy then administered the oath on behalf of his fellow Council Members signalling the beginning of their year of leadership.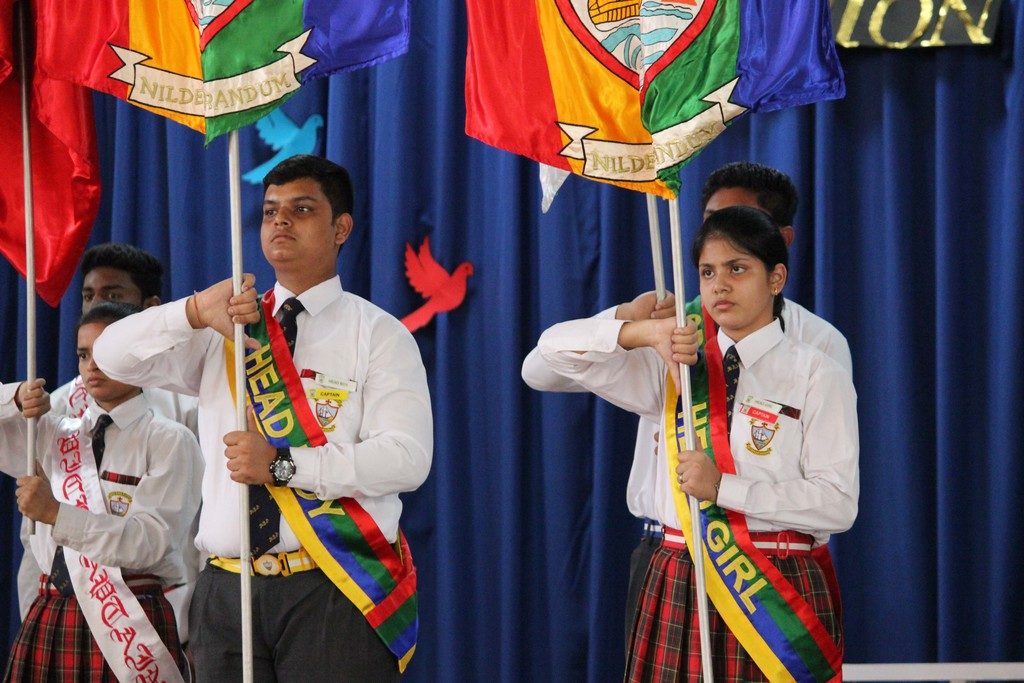 The ceremony was held with a lot of zeal and solemn enthusiasm. The Director enlightened the budding youngsters with his words of wisdom. The Principal Dr. Zareen Rizvi also congratulated them and offered words of motivation to them to be role models for the coming generations.
The Head Boy thanked the School and Management in his speech and promised to keep the mantle of the School high.
Ms. Parveen Rizvi proposed the vote of thanks. The event concluded with the national anthem.