Introduction to SJA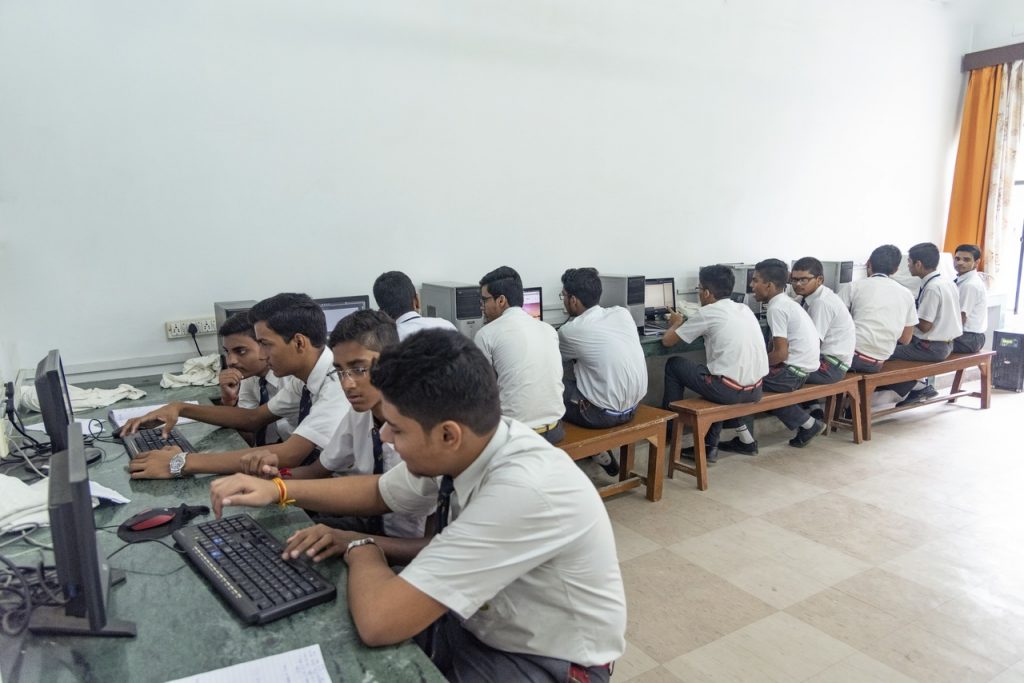 ---
---
Saint John's Academy (SJA), is located on Mirzapur Road, Karchana, Prayagraj. It is well-connected by rail and air—a ten-minute drive from the new Naini over bridge.
Saint John's Academy (SJA) is a premier English-medium, multi-facility, Co-ed, Day-cum-Residential School with a separate hostel for boys and girls. Highly qualified and experienced faculty with low student-teacher ratio is a distinctive feature.
Providing education from Pre-Nursery to Class XII, Saint John's Academy (SJA) is affiliated to the Council for Indian School Certificate Examinations, New Delhi, and has at its command in-built modern infrastructure for teaching Sciences, Computer Science, Arts and Commerce. The School stands out for it spacious buildings, designed on modern environment-friendly architecture, coupled with abundant greenery all around and a vast campus to accommodate, at least, 2000 students, including 200 boarders in the School Hostels, separately located for boys and girls. An added advantage is the professionally managed school transport from the city to the Academy and back.
The other exclusive features are: lush, multi-acre campus with swimming pools, football fields, cricket grounds, basketball, tennis courts, etc.; Dramatics, dancing, karate, yoga, painting, musical instruments, crafts, adventure sports, etc., as a part of co-curriculum.
REQUIRED QUALIFIED SCHOOL TEACHERS
Applications are invited for the following Posts :
1. SENIOR SCHOOL TEACHER (English, Physics, Maths, Chemistry, History& Political
Science)
2. MIDDLE SCHOOL TEACHER (English, Maths, Science, Social studies & Hindi)
3. PRIMARY SCHOOL TEACHER (All Subjects)
4. ART & CRAFT TEACHER
Fluency in English is an essential criteria. Applicants should have minimum of 5 years of relevant
teaching experience. Kindly send your Resume / Bio-data with the latest copy of your passport size
photograph to principal@saintjohnsacademy.com .
Apply within a week.
"Fairydale Estate", Mirzapur Road, Karchana, Prayagraj – 212301
+91-9415377777 ; 9838644077