Annual Sports Meet 2022-23
The Annual Sports Meet of Saint John's Academy was held on Saturday, 26th November 2022 with great fervour.
The event witnessed a large turnout of visitors at the SJA Sports arena.
The Chief Guests on the occasion were the honourable Directors of the Institute, Mr. C. V. Innes & Mrs. D. Innes.
The Sports Meet was declared open by Mr. Innes and was followed by the March Past by the team members of the four Houses (Dolphins, Tigers, Pandas and Eagles). The School Choir then sang the School Song and the customary Oath Taking Ceremony took place.
The sporting extravaganza commenced with a colourful display of fancy races and drills which elicited a huge cheer from an enthusiastic crowd. The programme unfolded with a variety of events such as the Sprints, Pyramid-formation, Relay races and the much anticipated Tug-O'-War.
The Prize Distribution ceremony was held with Mr. C. Innes addressing the gathering and congratulating the winners. The prestigious champion Shield was presented to the overall winner, the Tiger House.
The Vote of Thanks was proposed by the Principal Dr. Z. Rizvi and the curtains were brought down with the singing of the National Anthem.
This concluded a wonderfully and meticulously organised Annual Sports Meet of SJA.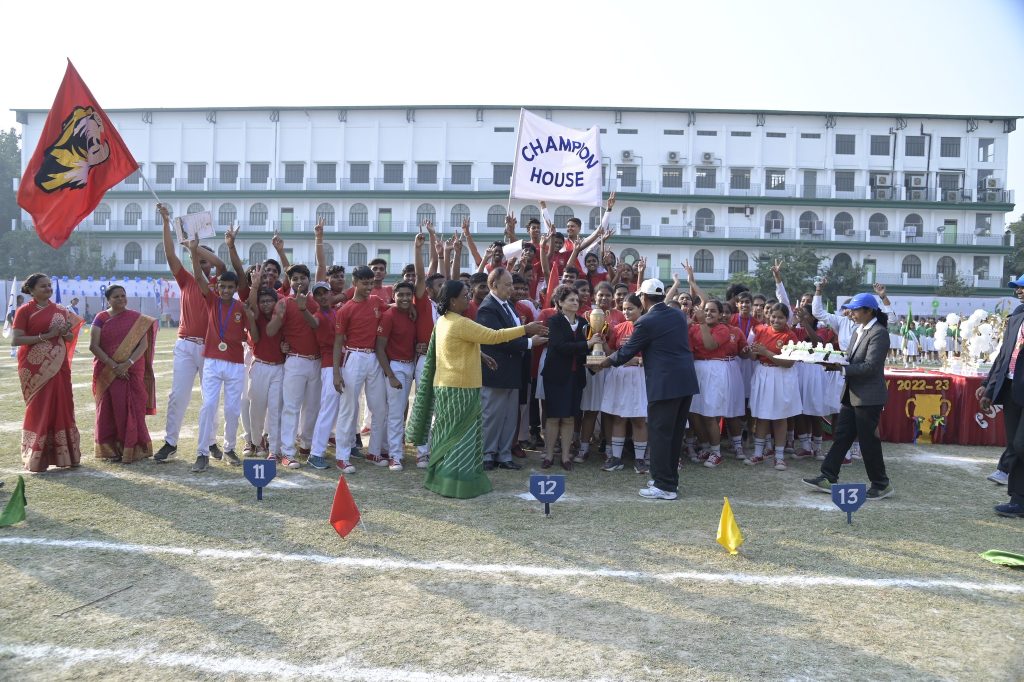 Visit https://www.facebook.com/media/set/?set=a.140933825394137 for more images/videos.